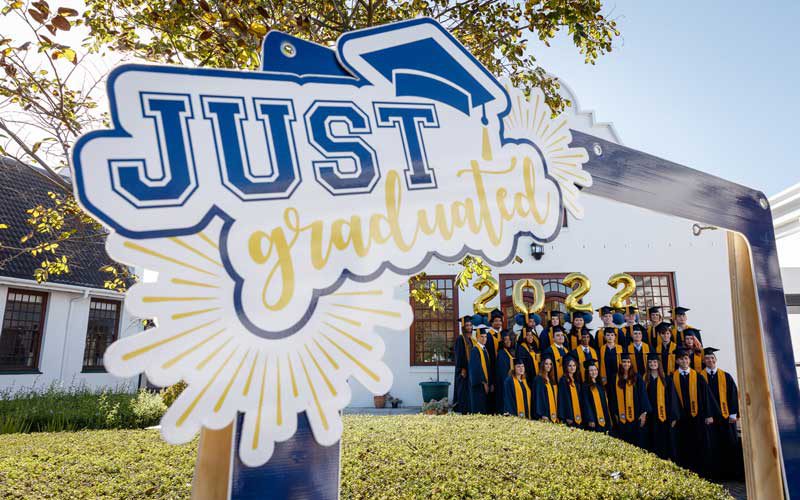 This year's graduating class consisted of 27 seniors from 17 countries. For our seniors, the past four years have been challenging. What started out as a normal 10th-grade experience quickly turned upside down, and only in the past few months have we returned to a more normalized environment.
Seniors experienced an incredible juxtaposition between the start and end of their high school years, but after navigating their young adult life through this stark contrast, they appear more confident and resilient than ever. This period of time has brought so many different things and to each of them in a different way: loss, grief, hope, helplessness, opportunity, love, focus, friendships, and memories that will last forever.
It has been a transformational journey. During this time, seniors have shifted their priorities, re-evaluated what is important, found their voice, and used their power and influence to positively impact both AISCT and our surrounding communities. They continued to push and challenge themselves with 96% of the graduates taking three or more Advanced Placement (AP) college-level classes.
It is no wonder they have been accepted to 85 universities in 12 countries and have received over R16 million in scholarships to date.
Offers for South African universities which have later application dates will be received in several months, but for our students looking to go overseas, the opportunities are many. There were multiple offers to Penn State, Syracuse University, Boston University, and Northeastern University, among many other colleges in the USA. There were multiple offers to the University of British Columbia and the University of Toronto in Canada. Within the UK, there were offers to Oxford University, SOAS University of London, Cardiff University, Suffolk University, and more. In Europe, offers included Erasmus University, Utrecht University, Geneva School of Business, EU Business School, the University of Malta, and more. Some students are making their way to Australia and New Zealand with offers at the University of Auckland, the University of Queensland, and the University of Sydney. These are only a few of the schools on the extensive list of offers, and some of our students have decided to take a well-deserved gap year or have chosen a non-tertiary path.
Whatever the next steps, they are well-prepared for their lives ahead.
A Message to our Graduates
We are incredibly proud of each and every one of you, not only for your academic achievements but for your perseverance, personal development, global citizenship, and your adaptability. We know great things lie ahead for you. Wherever your path leads, we wish you the very best!
It is an honor to call you all Grizzlies!
Congratulations, Class of 2022!