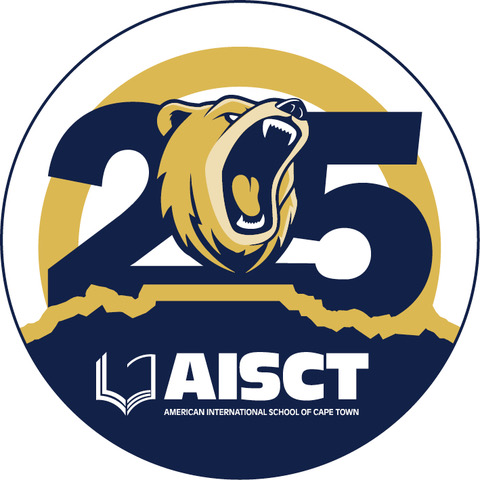 We are excited to start the 2022-2023 school year which marks our 25th year anniversary! What started out in 1997 with 18 students in a house in Rondebosch is now one of the oldest and largest international schools in the Western Cape, South Africa.
Students joined us back at school at The American International School of Cape Town (AISCT) on August 2, and it marks a new year and a new chapter for AISCT. It was wonderful to see all of our new and returning families on campus yesterday. We welcomed 79 new students this school year. A very warm welcome to all of our newest Grizzlies!
While the past three years have been especially challenging, the AISCT community responded to each twist and turn of the pandemic. We have come out of this stronger than ever as a cohesive community and are poised for our best year yet. We have also seen many other successes in the past few years. We launched our scholarship program, supporting youth with limited financial means from previously disenfranchised population groups in South Africa. We sent off hundreds of graduates to universities and opportunities all around the world. We welcomed our youngest learners to the Grizzlies Cubs, and we continue to see all our students flourish in their learning development.
In our first 25 years, we have grown from strength to strength, and that is made possible by our Board of Governors, our leadership team, our teachers and staff, our parents and, of course, our students. For the past few years during COVID-19, the expression "progress, not perfection" has been one of our guiding principles. While that has served us exceptionally well, it is now time to turn to a new expression that will guide us into the future.
It's a great day to be a Grizzly!
Follow us throughout this year as we honor our history, celebrate our present, and look toward the future.
AISCT Blogs, AISCT Facebook, AISCT Newsletter
Welcome Back, Grizzlies!